About PowerGen Advancement          
PowerGen Advancement is a leading information centric website.
On one side powergenadvancement.com has established itself as one of the most efficient and comprehensive source of power generation information online, dedicated to providing decision makers in all the power industry sectors with reliable, accurate and useful insight into the happenings in the power sector.
And on the other side runs with an objective to promote its client and advertisers through various online marketing activities which are circulated to the key decision makers within the industry.
Sections covered – 1. Renewable Power 2. Nuclear Power 3. Thermal Power
Graphical representation of sectors covered by PowerGen Advancement- www.powergenadvancement.com
  About Online Marketing          
Online advertising is a highly cost effective technique that allows a company to communicate or put across their message 24 x 7 to a targeted global audience with 100% ROI and no wastage.
It has the ability to create brand awareness and improve positioning in potential customer's minds as well as encouraging direct interaction with the company's website and the product or service they are offering.
Powergenadvancement.com has a range of online advertising opportunities that will ensure the company's objective or message reaches a global audience of the power sector. A high proportion of regular repeat business ensures it pays off. 
 Our Online Marketing Services            
Standalone E-Mail Service:

In this service we will send the e-mails or your company's HTML template to a targeted segment of our email subscriber list, giving your company a platform to exclusively reach the people that really matter to your business. This approach is based on a 100% ROI module as you could target a specific audience from a specific region.
Event Listing:
PowerGen Advancement is subscribed, referred and read by the top executives of various companies. Marketing managers from various sections in power industry keep referring to our website for the latest in the events and conferences.
The event calendar and listing help them and the other potential interested clients to know the date, venue and other specifications of the event so as to makes it easier for them to decide a right platform and thus this service becomes more important and vital where in we list your event details along with its profile.
Banners Placement
PowerGen Advancement has a huge subscriber base with an effective marketing mix and thus the website gets a good impression from these decision makers on regular basis.
Banner advertising on our website provides your company with a creative opportunity to promote the brand or product to approximately 50,000 unique visitors per month, who are just one click away from the company's website.

Online banner placement in Sectors of the website – www.powergenadvancement.com
Link to specific events section: http://powergenadvancement.com/events-conferences
Banners on the Global Page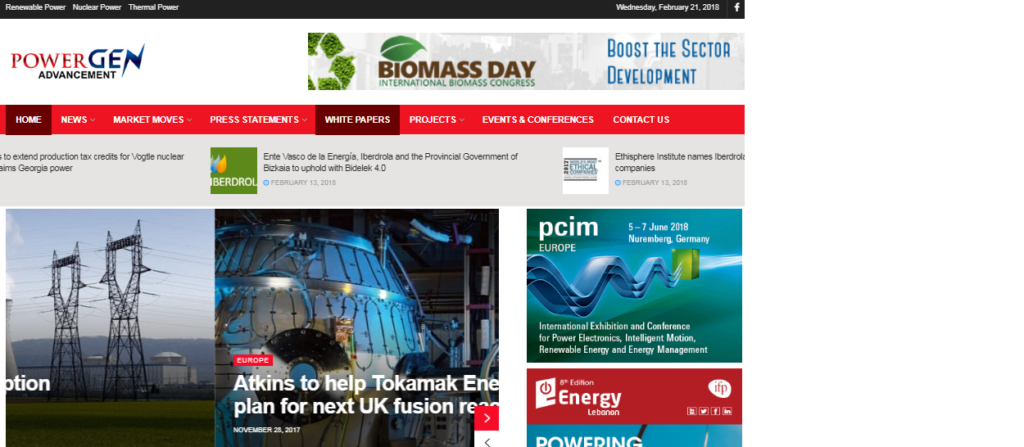 Banners on the Sector Page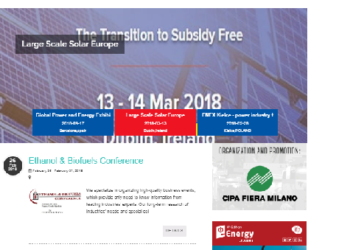 Note* powergenadvancement.com provides the companies with a variety of banner advertising opportunities including headline banners, skyscrapers, buttons and interstitials.
Content Marketing
Contextual advertisement is advertising through content which is recognized as the most effective ways of promotion as  this is not a direct advertise and is also based on the inputs from a 3rd party. Information could be featured in the form of news, press releases, articles, case studies, etc. 
They are often used in generating a feature story or are sent for the purpose of announcing announce a range of news items, such as scheduled events, personal promotions, awards, new products and services, sales and other financial data, accomplishments, etc
The benefit of featuring them on powergen Advancement is because of its huge network and also because the content on www.powergenadvancement.com is also Search Engine optimized to enhance marketing through sharing information/knowledge and key words driven traffic.
To add up on our advantages is that the content is also distributed to our subscribers on regular intervals.
 Our Subscribers breakup by Geography:   
AUDIENCE
        TOTAL BY REGION

ASIA
                                  32500
EUROPE
                                  50000
AMERICA
                                  58500
AFRICA + OTHERS
                                  11500
Total by Sections
   

                           152500                                     
 Our Subscribers break up by Sector :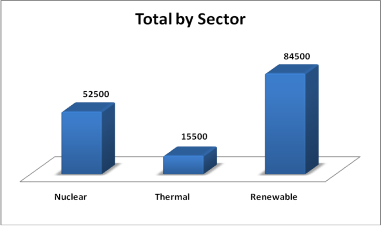 Our Subscribers break up by based on Region and Sectors: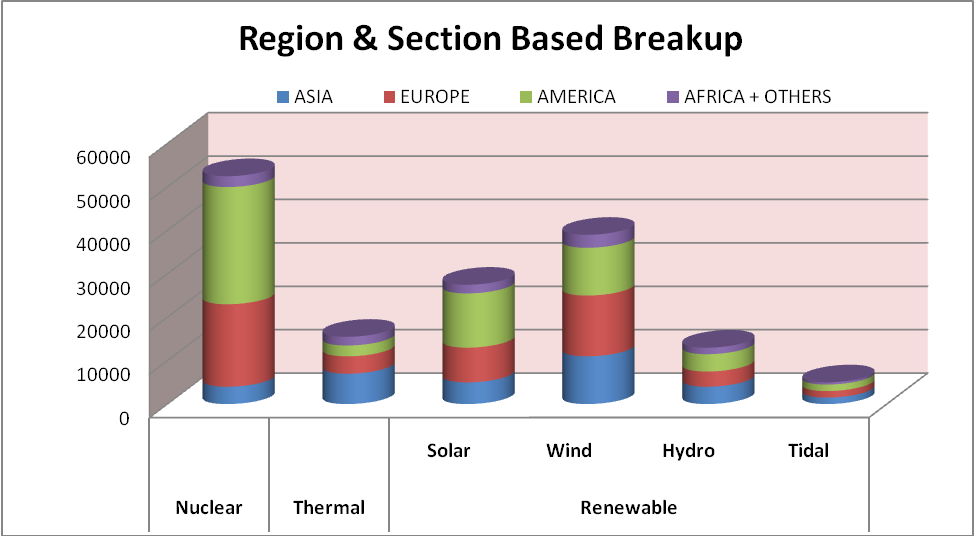 Audience
Nuclear
Thermal
                  Renewable
Total by region
 solar
 wind
 hydro
 marine/Tidal
ASIA
    4000
    7000
5000
11000
4000
1500
         32500
EUROPE
    19000
    4000
8000
14000
3500
1500
         50000
AMERICA
    27000
    2500
12500
11000
4000
 1500
         58500
AFRICA + OTHERS
    2500
    2000
2000
3000
1500
500
         11500
Total by Sections
    52500
    15500
27500
39000
13000
5000
         152500
  ADVANTAGES OF WORKING WITH US:        
>> powergenadvancement.com is one of the most viewed and visible websites catering the different power sectors across the globe.
>> Powergenadvancement.com key audiences include top business managers and decision makers across the globe
>> Powergenadvancement.com is a gateway for all the companies looking to do business in the power industry worldwide.
>> Powergenadvancement.com has a subscription base of approximately 143000 subscribers globally and is one of the most growing websites in the power sector.